Virtual Searches: Regulating the Covert World of Technological Policing
(Christopher Slobogin)
Abstract
Virtual Searches is a timely and well-written addition to the widespread debate on how surveillance technologies should be regulated and by whom. It explores police investigatory techniques carried out technologically rather than via physical intrusion, as well as how the Fourth Amendment and the regulatory landscape is dealing with many of these new police abilities. Potentially most interesting about Slobogin's book is that it takes a different stance from some elements of the present thought surrounding topics such as predictive policing. It resists the typically prevailing abolitionist perspectives and instead putting forward, with evidence from case law and notable use case examples, the idea that there is a non-zero-sum game in which both government and the public can regulate these new technologies to gain their benefits with mitigations in place against potential drawbacks. The book concludes with a list of concrete suggestions for regulation of novel policing technologies in a way designed to harness their anti-crime power whilst protecting against many of the negative social and ethical repercussions surveillance brings with it. How effective these would be is likely to be the subject of fruitful future discussion in this area. In all, Virtual Searches is a great addition to ongoing police technology debates, likely to be of use to legal scholars from both the U.S. and abroad due to the universality of its themes and the clear way that U.S. legal concepts are explained and explored throughout.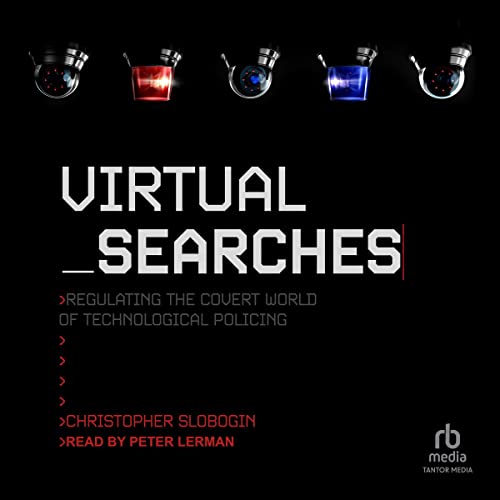 Downloads
How to Cite
Chambers, L. (2023). Virtual Searches: Regulating the Covert World of Technological Policing: (Christopher Slobogin). The Wrongful Conviction Law Review, 3(3), 240–274. https://doi.org/10.29173/wclawr94
License
Copyright (c) 2023 Luke Chambers
This work is licensed under a Creative Commons Attribution-NonCommercial-NoDerivatives 4.0 International License.